Meet The Eggheads
Funny Gifts
Cartoonist Services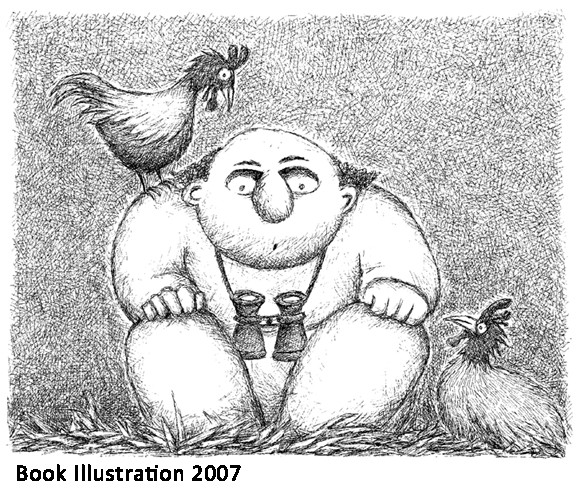 WEBSITE OF Steve Bonello

BIO


Born 1961. Normal childhood I guess in (at that time) a fervently Catholic island. Attended school up to tertiary level ending up with a Diploma in Business Management. A satisfying daytime job, which may soon be coming to an end - I currently feel I am at a major crossroad in my life. Choices, choices...
I think I was drawing from a rather early age. I remember I had a bit of a reputation as a decent artist at primary school. However, I do not recall drawing cartoons and I was more inclined towards draftsmanship – I still have drawings of imaginary and elaborate baroque church facades dated 1976 when I was fifteen. Yes, I was already signing my work at that age. My mum says I was born with a largish head so that sort of explains it.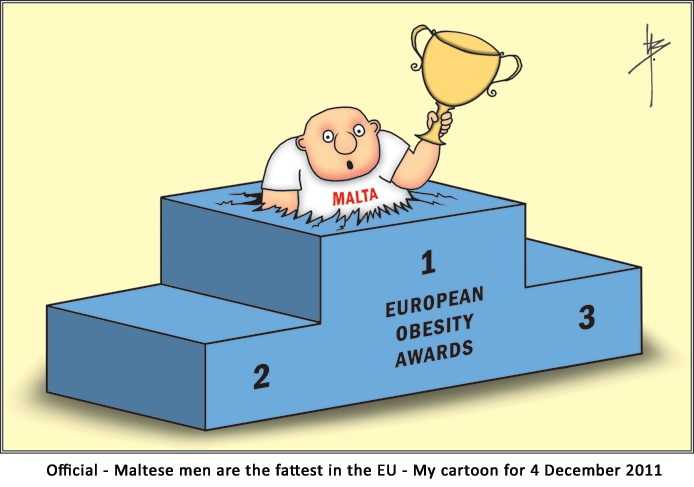 I started travelling regularly from age 20 and I was always big on art museums. In 1984 I was in London and came across Ralph Steadman's show Between the Eyes – it was my initiation into the vast possibilities of cartooning – in this case a mad, savage and violent view of mankind. That exhibition opened my eyes and from then on I have drawn exclusively in cartoon language – serious as well as funny stuff.
I had my first solo exhibition in Malta in 1988 and I followed this up with a second exhibition in 1991. Both exhibitions were positively reviewed locally. Concurrently with my second exhibition came the opportunity to contribute a weekly cartoon to a local paper, which I took up, and have continued doing for the last twenty years. Currently I contribute a cartoon and a comic strip weekly to the same newspaper.
The commitment to do weekly cartoons led me to slow down on my other drawing – and the corrupting effect of digital imaging programs did the rest I guess…
I have been married to Marthese for 18 years and we have two cats. We live in an old house in an old village core but that isn't quite as quaint or romantic as it sounds! We do however have odd bits of history all around us - one of Malta's loveliest Renaissance churches sits next to us and we have Malta's only remaining Queen Victoria post box up the road. We have a rock hewn wartime shelter connected to our house – our area is quite near to an abandoned World War 2 airfield.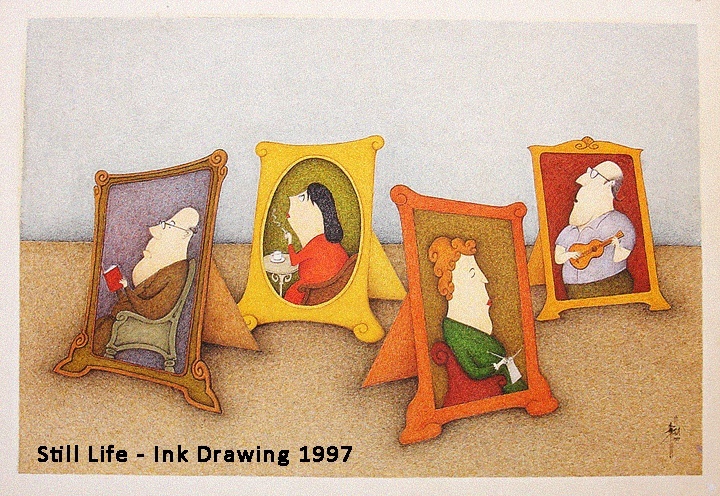 Goals

Most probably I would like to illustrate a children's' book… and there is a possibility that that dream could come true in the not so distant future. Fingers crossed! Having started to draw again quite recently after a long hiatus and finding I am enjoying it so much, I intend to put up another exhibition of my work locally as I have been too long away from the exhibition circuit. I am also actively on the lookout for interesting freelance work.


Specialist Training

None really. I attended evening art school for a time in my twenties but it was as much to do with meeting my circle of budding artist friends as it did with tuition itself. It was plenty of fun though, those young and carefree days.
Publications
Living in such a small place, I feel lucky to have two cartoons published weekly. Both appear in the Sunday Times (Malta).
I have also illustrated a few books – two of which are in fact on the national curriculum in Malta. So lots of kids are familiar with my anti-hero character Ronnie.
Very few people know the guy who drew Ronnie though…
I also designed Malta's first cartoon themed roadside billboards in 2003.
This year I finally put up an online portfolio
here
The site has a blog which I try to update as frequently as I can – assuming I have anything to say that is. Much to my surprise, I find that I enjoy blogging immensely.
Favourite Cartoonists
I have always considered both Ralph Steadman, and to a lesser degree Gerald Scarfe, as huge influences in my early cartooning days. Today I follow Steve Bell religiously even though I am not always au courant with the UK political scene. I have all of Gary Larson's books and most of the Dilbert ones. I also like Tom Toles.
I am also a huge fan of the Maltese illustrator Lisa Falzon who is now based in Ireland.

Location
I did mention I am in Malta right? – small island slap bang in the middle of the Mediterranean.

LeahG

Administrator





Posts

: 1716


Join date

: 2010-02-03


Age

: 43


Location

: UK



A great read Steve! Thank you for featuring


LeahG

Administrator





Posts

: 1716


Join date

: 2010-02-03


Age

: 43


Location

: UK



Thanks Leah - now I'm blushing...

---
Permissions in this forum:
You
cannot
reply to topics in this forum